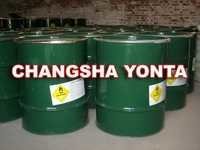 Ammonium Perchlorate
Price And Quantity
2Mts

Metric Ton/Metric Tons
2885.00 - 2930.00 USD ($)
Product Specifications
2829.900090 (Non-Spherical Type) / 2829.900010 (Spherical Type)

Ammonium Perchlorate
99.5% Min

Non-Spherical / Spherical
Product Description
Ammonium Perchlorate 99.5%Min
- Non-Spherical / Spherical Type

- Product Identification
CAS No. : 7790-98-9
EINECS No. : 232-235-1
H.S. Code : 2829.900090 (Non-Spherical Type) / 2829.900010 (Spherical Type)
Formula : NH4ClO4
Molecular Weight : 117.49

- Physical And Chemical Properties
Physical State : White acicular or spherical crystal, no impurity by eyes.
Melting Point : 350
Specific Gravity : 1.95 g/cm3
Solubility : Soluble in methanol, partially soluble in acetone, insoluble in ether.

- Applications
- Used in Solid Rocket Propellants.- Space Launch (including the Space Shuttle Solid Rocket Booster), Military, Amateur and Hobby High-Power Rockets.
- Explosives, Fireworks, Artificial Hail Suppression Agents, Oxidizing Agent and Analytical Reagent.
- Carved Agent, the determination of Phosphorus Content for Agricultural Research.
- For other Boron Hydrogen Salt, Reducing Agent, Wood Pulp Bleaching, Plastic Foaming Agent.
- For the diborane and other high-energy fuel materials, also used in Pharmaceutical Industry.

Specification (Non- Spherical Type)
Testing Items / Quality Standard / Reference Testing Results
Purity (NH4ClO4) : 99.5% Min / 99.5%
Chloride (as NaCl) : 0.1% Max / 0.08%
Chlorate (as NaClO3) : 0.02% Max / 0.015%
Bromate (as NaBrO3) : 0.004% Max / 0.001%
Chromate (as K2CrO4) : 0.015% Max / 0.010%
Fe : 0.001% Max / 0.0008%
Water Insoluble : 0.02% Max / 0.01%
Sulphate Ash : 0.25% Max / 0.20%
PH : 4.3-5.8 / 4.8
Total Moisture : 0.05% Max / 0.05%

- Specification (Spherical Type)
Testing Items / Quality Standard (Q/DGJ.J.01.5.31-2010.) / Reference Testing Results (for 200um ± 25um)
Purity (NH4CLO4) : 99.5% Min / 99.6%
Chloride (as NaCl) : 0.15% Max / 0.01%
Chlorate (as NaClO3) : 0.02% Max / 0.01%
Bromate (as NaBrO3) : 0.004% Max / 0.04%
Chromate (as K2CrO4) : 0.015% Max / --------
Fe : 0.001% Max / 0.0007% Max
Water Insoluble : 0.15% Max / 0.12%
Sulphate Ash : 0.28% Max / 0.28%
PH : 4.3-5.8 / 4.9
K12 (SDS) : 0.15~0.22% / 0.16%
Total Moisture : 0.08% Max / 0.05%
Brittleness : 7.5% Max / 2.5%
Average Particle Size : (1). 100um ± 25um; (2). 200um ± 25um; (3). 400um ± 25um
Remarks : - The Content of Anti-Caking Agents : K12 (SDS) / TCP at buyer's option.
The importer must provide the original import permission for seller's application of Export License.

- Transportation
Storage : Keep container tightly closed. Keep container in a cool, well-ventilated area. Separate from acids, alkali, reducing agents and combustibles. See NFPA 43A, Code for the Storage of Liquid and Solid Oxidizers.
Packing : In 25kgs net PP woven bags or 50Kg Iron Drums with pallets.
Hazard Class : 5.1
UN No. : 1442 Packing group: II

- Other Trade Information
Min. Order Quantity : 2MTS
Supply Capacity : 2,500mts /Year
Loading Capacity : 25Mts /20GP for (Non-Spherical); 18Mts /20GP for (Spherical)
Port of Loading : Huangpu / Dalian, China
Fresh Stocks : Yes
(1). USD2,885.- ~ USD2,930.-/MT FOB Huangpu, China (Non-Spherical)
(2). USD4,250.- ~ USD4,320.-/MT FOB Dalian, China (Spherical)
Shipment Time : Within 2-4 weeks upon receipt of advance payment or L/C.
Payment Terms : T/T, L/C ( Sight / 90days ), D/P, Western Union
Origin : Hunan, Dalian
Sample Availability : Yes
Main Export Markets : Spain, United Kingdom, Japan, U.S.A., Russia, Brazil, India, Iran
Trade Information
Huangpu, China

2500Mts Per Year
In 25kgs net PP woven bags or 50Kg Iron Drums with pallets.

CIQ CERTIFICATE
Contact Us
Rm.1717, North Bldg. No. 368, East 2nd Ring Road (2nd Section), Changsha, Hunan, 410016, China
Phone :86-731-85352228